PRATAP SNACKS INVESTMENT CALL
Posted on 2019-06-04 in WEALTH NOTE RESEARCH
PRATAP SNACKS LTD CMP – 930 5 YEAR TARGET – 1250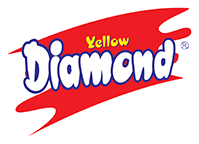 RATIOS





COMPANY VALUE





• SALES GROWTH 10 YEAR





22 %





• PROFIT GROWTH 10 YEAR





61 %





• AVERAGE RETURN ON EQUITY 5 YEAR





9.74 %





• AVERAGE RETURN ON ASSETS 5 YEAR





7.37 %





• OPERATING PROFIT MARGIN LAST YEAR





8.44 %





• NET PROFIT MARGIN LAST YEAR





4.26 %





•

DEBT TO EQUITY





0.03





•





INTEREST COVERAGE RATIO





63.55





•





PROMOTER SHAREHOLDING





71.43





•





MARKET CAPITALISATION





2156 CRORES





























VALUATION





RATIOS









•





PRICE TO EARNING





49









•





INDUSTRY PE





53









• 5 YEAR HISTORICAL PE





69
The consolidated income from operations (includes the acquired business of Avadh Snacks) grew at 12% yoy; while on a standalone basis, the topline declined by 4% yoy. The revenue performance was largely in line with our expectation; we expected Prataap to post flat revenue for Q4FY19. The decline was on account of (a) Strong regional competition faced by the company for its flagship- Rings product- Rings constituted around 40% to its revenue in FY18; the share of the same has reduced to 30% for FY19 (b) General slowdown in the wholesale business. (c) The capacity constraint for the year in the Namkeen and Avadh business
The Gross profit was down 3% YoY while the Gross margin on a consolidated basis showed a dip of 455bps yoy. This sharp erosion in gross margin is the result of (a) Increase in the raw material prices across segment (~250 -270 bps point contraction ) (b) Another 250 bps erosion is on account of changing business composition with Avadh's consolidation.
(Avadh is a super value for money player and has much lower gross margin than Prataap's). The Consolidated EBITDA for the quarter grew 8% yoy; led by sharp cost rationalization (Employee down 2% and other expenses down 8% YoY). Thus the EBITDA margin contraction was restricted to 23bps (came as 7.3% vs 7.5% for Q4FY18). Interest and Depreciation both increased 25% and 38% respectively resulting in 17% PBT decline; while lower tax resulted in 36% YoY growth in the net earnings. Given the huge opportunity size, strong execution track record and high quality of earnings, we believe Prataap Snacks is one of the best plays to ride the high growth snacks category in India hence maintain our Buy rating on the stock with price target of INR 1250 (valued on three stages DCF). At the current price, the stock is trading at 30x its FY21 earnings.
Disclaimer: This document is solely for the personal information of the recipient, and must not be singularly used as the basis of any investment decision. Nothing in this document should be construed as investment or financial advice. Wealth Note Investments has not independently verified all the information contained within this document. This should not be considered to be taken as an offer to sell or a solicitation to buy any security. Neither Wealth Note Investments nor its owners, or employees shall be liable for any loss or damage that may arise from or in connection with the use of this information. Please consult you financial advisor before taking any new trading or investment decision.